2020 Annual Report
Strength to achieve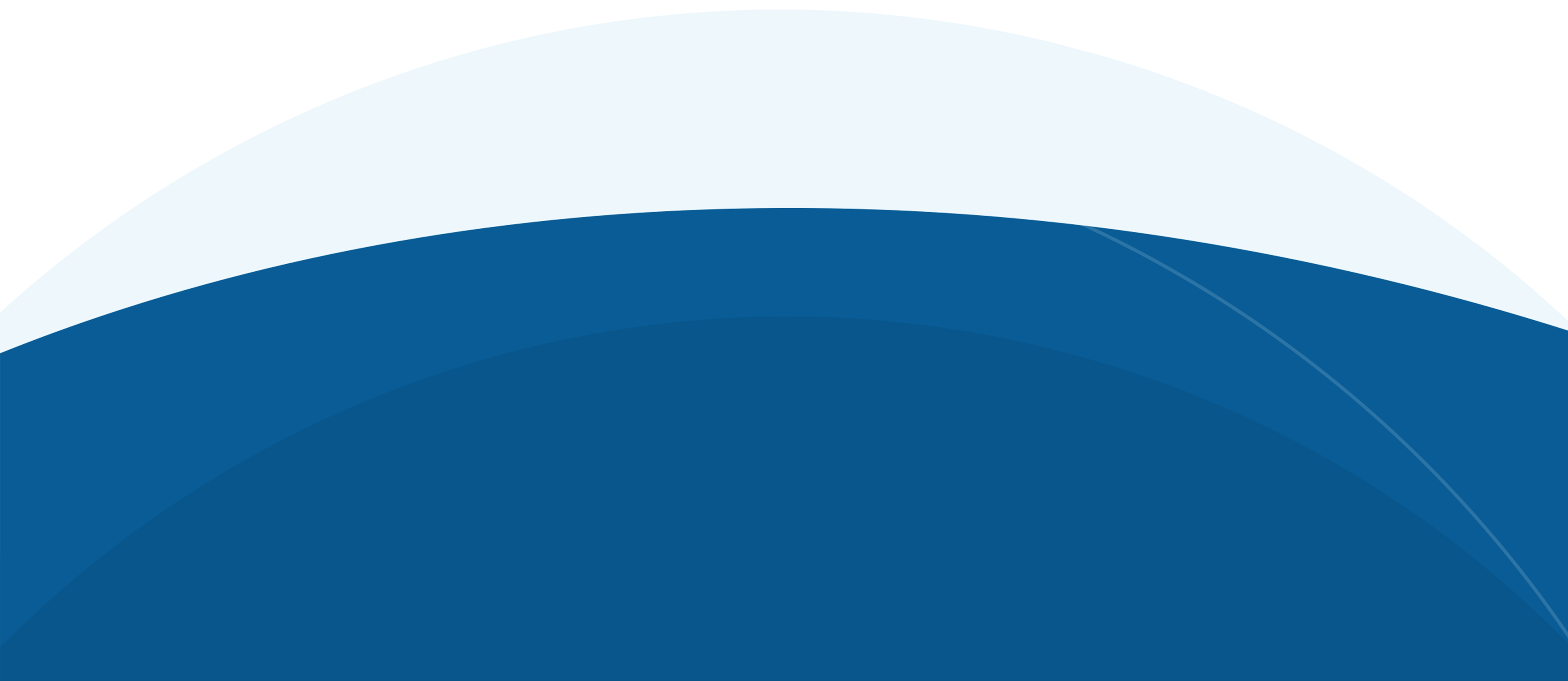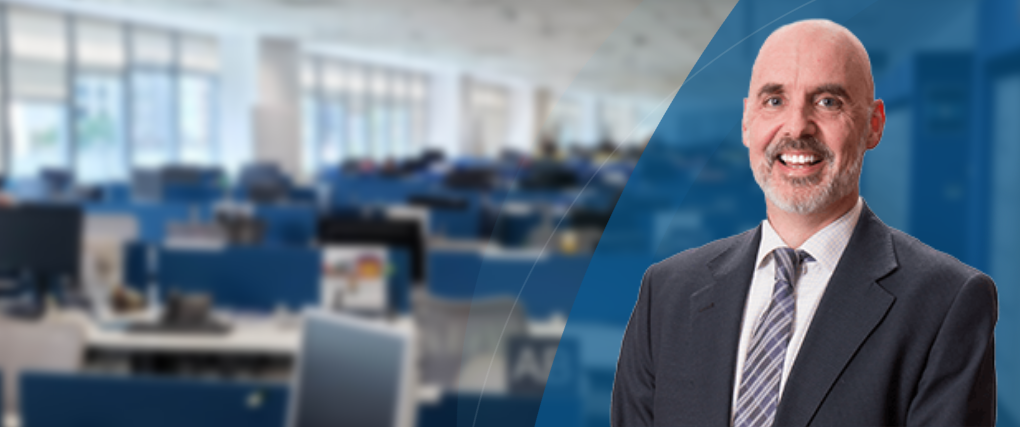 Business Highlights

Do More
In DUCA's 66th year of operation, the world was compelled to draw on its adaptability, resourcefulness and resilience to face the many challenges posed by the COVID-19 pandemic. For DUCA, this naturally brought a necessary shift in our priorities. Our topmost concern was ensuring the health and safety of our Employees, our Members and our Communities while balancing the need to provide essential banking services at a time when many people were in need of financial guidance. It meant working with many of our Members to arrange payment deferrals to alleviate cash flow concerns; it meant working with businesses to help them take advantage of the Government assistance available to them; and it meant adapting our operations to continue to be there for our Members where they needed us –online, at our Member Connect Call Centre, or in our Branches.
Along with managing the pandemic, we continued to keep DUCA on track with its strategic goals. From a technical perspective, we took a huge step towards realizing our high-touch and high-tech Credit Union aspiration by transitioning to a new core banking system. With the first stages of our banking system transition complete, we can now turn our attention to transforming our front-end Member experience online. We grew our Membership by 7%, bringing us to a total of over 80,000 Members; and we continued to make progress on our other goals of profitable, diversified growth, employee engagement and Community investment. Our progress in the year and our continued focus will ultimately allow us to bring our mission and purpose to an even greater number of Canadians: to help people and businesses do more, be more and achieve more!
Growth and Diversification
In spite of the rockiness of 2020, DUCA continued to find ways to extend our reach to a greater number of Members through developing new products, expanding our distribution channels and improving the way we do business.
Some of the highlights include:
We launched specialized lending, a brand new suite of loan solutions, as part of our wealth management offering. We're proud to have already produced over $20 million in net new loans from this line of business.
We grew total net lending by $618.7 million, with loans on balance sheet increasing by 18% year-over-year. In 2020, we expanded the volume of loans through our own DUCA-direct channels (Branch, Member Connect, and Mobile Teams), and increased the proportion of loan and deposit volumes through strategic partners that serve as a great extension of our direct channels.
We transitioned our partnership for underwriting and servicing of brokered residential mortgages to CMLS Financial – a leading privately-held Canadian mortgage company, underwriter, and servicer of residential and commercial mortgages – leading to greater efficiencies for our brokered mortgage processing.
We increased our number of Members by over 5,000 to over 80,000. Almost a third of that Membership growth was added by our own Member Connect call centre, which often brings in Members from outside of DUCA's Branch footprint.
Despite facing constraints with being able to meet and reach out to our Members as we usually would, we were able to grow our assets by 26% to over $5.1 billion.
Strengthening and Streamlining Our Processes & Technology
DUCA continues to strengthen and streamline operations, technology, risk management and compliance practices.
2020 demonstrated our ability to adapt with speed to a crisis and continue functioning as an essential service. With the onset of the pandemic, we were able to quickly shift our operations, deploying new technologies to enable over half of our Employees to switch to remote work. For team members in vital roles who were needed on-site to serve our Members or maintain operations, we moved quickly to keep our environments as safe and healthy as possible. We implemented enhanced safety measures, meeting and in many cases exceeding the requirements of local legislation; we adjusted the hours of operation for our Branches and our Member Connect call centre; we recalibrated our operations to manage the influx of phone and online support needed for our Members; we provided our Member-facing teams with premium pay; and we provided Employees with additional sick days to take where necessary. Overall, it has been a successful year that has shone a light on what our Credit Union is capable of in a time of crisis.
We're proud of the steps we've taken towards realizing our goals of becoming a high-touch and high-tech Credit Union. Our most significant milestone to date in that journey took the coordinated efforts of dozens of teams to make a reality, which was the implementation of DNA, our new core banking system. A transition of this magnitude and complexity is never easy, but the project went well given the many different areas it touched. The conversion itself was a great feat, as was the learning and adjustment required on the part of our Member-facing Employees. Learning a brand new system while serving our Members was a huge undertaking, especially given the unforeseen challenges this year with the pandemic. As core system changeovers go, there was some disruption as Members and frontline Employees learned new ways of doing things and as we worked to resolve issues and improve our operating environment. For this, we owe a special thanks to our Branch and Member Connect teams for their perseverance and commitment, and for the invaluable feedback they provide that keeps driving improvements. We also owe thanks to our Members for your understanding throughout the transition and look forward to continuing to enhance the banking system experience for our Members and Employees alike.
In 2020, we implemented a robust cyber security program that ensures our Members' data is protected from both internal and external threats. This is a multi-year program that will be continuously adjusted to address the dynamic and emerging threat landscape. We also made improvements to our privacy program to continue to enhance the protection of our Members' personal data and information, which remains a top priority.
Engaging Our Employees
In 2020, much of our focus was on supporting our teams as they underwent great adjustments to the way they did their work at DUCA. Our Member-facing Employees were the fuel that kept our Credit Union fulfilling its purpose to help our Members do more, be more and achieve more amidst so much change. The transition to working from home for many of our Employees was not without its own challenges for some, but overall, the adjustment to remote work was a successful one for DUCA. Our response to the pandemic has been guided by our commitment to the health, safety and wellbeing of our Employees, our Members and our Community. Supporting our Employees through challenging times has included initiatives such as the rigorous monitoring and application of best-practice health and safety standards; more frequent employee communications about ongoing developments; expanding our benefits support for mental health services; and the introduction of premium pay for our frontline workers. At the time of writing, the question remains of when we will be able to welcome more Employees back to the office, which is a matter that is very much dependent on how the pandemic continues to unfold.
The great culture that we've built at DUCA, grounded by our shared values, continues to motivate us to succeed in the face of challenges. In 2020, we launched "Cheers for Peers," a new informal recognition program to help further embed Our Values at DUCA: Do More –Bring out the best in others; Be more –Do what's right even when it's difficult; Achieve More –Make what's possible happen. "Cheers for Peers" invites Employees to recognize their peers for living Our Values In Action, and has received great uptake and positive feedback among our teams.
In our annual Employee Engagement Pulse Survey conducted in Q4, we received a high response rate of 89%. Employees expressed many great thoughts about the supportive culture they experienced at DUCA throughout the pandemic, as well as excellent and constructive feedback on ways we can continue to make DUCA an even better place to work. With Member and Employee experience at the centre of our decision-making, we look forward to focusing on targeted action plans that continue to make DUCA the best it can be.
DUCA Impact Lab
The end of 2020 marks the second full year of operations for DUCA's own charitable organization, the DUCA Impact Lab. The DUCA Impact Lab was set up as an important extension of DUCA's history of Community-based banking and operates with a mission to "build banking that benefits all." It explores creative solutions to solve the inequities that exist in today's financial system. Working with a network of partners and fintechs focused on banking, financial health, credit scoring, financial technology, social innovation, and social services, the DUCA Impact Lab helps create better access to fair banking services for all members of our Community. In addition, it provides valuable insights for all like-minded organizations seeking to build greater financial health and resilience among the people they serve.
The DUCA Impact Lab conducts its own original research into a range of fair banking issues. It also runs longer term lending pilots to explore their risk, viability, and social impact. The DUCA Impact Lab's initial pilot explorations were focused on helping consumers in trouble with predatory debt and providing working capital financing to underbanked entrepreneurs and social enterprises. Even with the COVID-19 disruption, these pilots provided $370,137 in financing to date and have started to produce interesting insights on the social impact of banking.
A great example of one of our long-term lending pilots is the "escalator loan" –intended for those looking to get out from under the weight of predatory debt. The pilot tests an innovative cashflow based approach to lending and is a result of an ongoing collaboration between Credit Canada Debt Solutions, Equifax, and CacheFlo, a fintech company. Launched in its current form in 2020, this pilot program deployed $148,000 in escalator loan financing in its first year, fully utilizing its budget.
Early signs of the impact of these loans have been promising. The loan borrower profile is primarily single income females, earning less than $40,000 per year who are renting their homes. So far, the loan has helped 93% of borrowers reduce their overall debt load by an average of 21%. It also helped improve quality of life with 87% of borrowers reporting greater ease in paying for basic expenses such as groceries and 40% reporting they were able to stabilize their housing situations.
In addition to our pilot work, the DUCA Impact Lab also launched several explorations into the following:
The banking experiences of those working in the freelance or gig economy,
Diversity and inclusion issues related to access to capital, done in partnership with Marigold and the Ontario Trillium Foundation and,
Co-op conversion models for small-to medium-sized businesses with the University of Waterloo's L3 Lab.
Our most extensive research to date has been the continuation of our unique "State of Fair Banking in Canada Study" comparing the perceptions of consumers to the perceptions of bankers on a number of different fair banking factors. For more information, please visit the DUCA Impact Lab.
Profits with A Purpose
DUCA's purpose to help people and Communities do more, be more and achieve more means making a choice to not only generate impressive financial returns, but to do so in a way that benefits our Members, Employees, and Communities. In 2020, this focus took on a new light as we helped those we serve navigate a global pandemic –an unprecedented event that brought even more to light inequality in banking. There were a number of ways in which DUCA supported Members through the pandemic. Despite a difficult environment, it was important to DUCA as a whole, including our Members and Communities, that we continue our practice of allocating a significant portion of our earnings to support our philanthropic work such as the DUCA Impact Lab as well as many other charities and non-profits.
The total philanthropic giving and Community investment made by DUCA and the DUCA Impact Lab were $592,431 in 2020 and are highlighted below.
The COVID-19 pandemic introduced opportunities for the DUCA Impact Lab to help in new ways.
Unique Collaboration to provide PPE
One such initiative was a unique collaboration to address a key gap in personal protective equipment (PPE) supply efforts throughout the COVID-19 crisis. This initiative provided PPE for people working in essential Community services such as women's and homeless shelters, meal programs, drop-ins, and others.
Unlike other services, including hospitals and long-term care homes, many social-service organizations weren't prepared for COVID-19 with PPE on hand and, amid a global surge in demand, had little hope of acquiring any. To address this gap, DUCA, working through the DUCA Impact Lab and its partner the School for Social Entrepreneurs (SSE) in Canada, reached out to local Communities as well as contacts across continents to create a new PPE supply chain. This was accomplished by leveraging the BMW Foundation Herbert Quandt's Responsible Leaders Network and the League of Intrapreneurs. Ultimately, we created a unique PPE supply chain that delivered this important equipment to a number of small organizations, coordinated through Toronto charity West Neighbourhood house.
"Thanks to DUCA Credit Union, the DUCA Impact Lab and these incredible volunteers, we have PPE to keep our Personal Support Workers safe as they work in the homes of seniors; and our drop-in workers safe as they maintain support and connections with homeless people. It's not medical care, but it's essential care," Executive Director Maureen Fair says.
DUCA Leadership Team
Our Leadership Team
Doug Conick

Yan Xu

Phil Taylor

Karey Carson

Pippa Nutt
Riz Ahmad

Vinay Venugopal

Michael Creasor

Mo Mauri

Afzal Hussain
Board of Directors
DUCA is governed by a Board of Directors (the "Board") elected by our owners – the DUCA Members who bank with us. DUCA's Board, comprised of nine Directors, elected to three-year terms, is your voice for how DUCA is governed.
The Board is responsible for ensuring the Credit Union is operated in a safe and prudent manner and adheres to standards of sound business and financial practices. In fulfilling its responsibilities, the Board ensures the Credit Union is operating in accordance with co-operative principles.
Directors
Committees
In accordance with the Credit Union's by-laws, the Board of Directors established the following Committees in 2020:
Financial Snapshot
1.0
Key Financial Results and Metrics ($ in thousands)
1.1
DUCA Net Income Consolidated
$13,727
$12,974
$10,996
$12,032
$12,838
1.2
DUCA Net Income1
$11,541
$12,183
$10,996
$12,032
$12,838
1.3
ROE1,2
7.63%
7.85%
7.20%
5.78%
4.07%
1.4
Efficiency Ratio1
63.32%
68.47%
72.14%
82.71%
76.47%
1.5
Leverage Ratio
6.65%
6.26%
5.36%
7.32%
7.05%
1.6
Risk Weighted Ratio
12.28%
12.23%
11.82%
16.50%
17.38%
1.7
Liquidity Ratio
20.40%
15.39%
16.70%
12.21%
20.50%
2.0
Balance Sheet Performance ($ in millions)
2.1
Assets
$2,476
$2,776
$3,374
$4,056
$5,112
2.2
Member Loans (gross)
$2,067
$2,422
$2,998
$3,496
$4,115
2.3
Deposits (gross)
$1,853
$2,012
$2,539
$2,980
$3,807
2.4
Securitization Debt
$435
$536
$630
$605
$698
2.5
Regulatory Capital
$165
$174
$181
$297
$360
3.0
Earnings Performance ($ in thousands)
3.1
Net Interest Income
$44,378
$48,060
$49,745
$49,026
$66,789
3.2
Fee and other income1
$7,229
$8,650
$6,988
$17,350
$12,282
3.3
Loan impairment charges
$2,363
$(417)
$(320)
$(462)
$1,315
3.4
Operating Expenses1
$32,679
$38,827
$40,930
$54,902
$60,466
3.5
Pre-tax income before patronage1
$16,565
$18,300
$16,123
$11,936
$17,290
1 Excluding ZBC
2 computed using income before patronage
Download Financial Statements PDF
Download Management Discussion and Analysis (MD&A)
Covid-19 Response

Overview
Throughout 2020 and ongoing now, DUCA has been operating under the new COVID-19 pandemic Provincial and health guidelines established by the Province of Ontario. Since the pandemic was declared in March 2020, all operational decisions have revolved around the desire to preserve the health and safety of DUCA's Members and Employees while facilitating uninterrupted delivery of our essential services.
Despite a small reduction to Branch open hours and Member Connect availability (in order to better control the number of people in one location at a time), DUCA has continued to provide all banking services to Members throughout the pandemic. This section of our Annual Report sheds further light on how DUCA responded to COVID-19 in 2020, our current posture and our preparations for the future "new normal".
We wish to acknowledge the supreme effort of our front-line essential service providers –health care workers and others –throughout this pandemic. We thank them all for their dedication and commitment. We also thank DUCA's Employees, Leadership Team, Board of Directors, and our Branch and Member Connect Employees for their ongoing commitment to protect the health and safety of Members, Employees, and Communities while continuing to provide service and financial care.
Wishing good health and well being to you, your families, and our fellow citizens.
DUCA is financially strong, prepared for uncertain events and thinking-forward toward the future "new normal".
DUCA ended 2020 in a financially strong position with an increase in operating earnings and comprehensive income after taxes. Our business grew markedly again on both the lending and deposit funding side. Our capital position remains strong as we continued to build our retained earnings and by virtue of our highly successful class B series 4 investment share raise which by the closing in February, contributed $162.4 million to our capital base.
DUCA was proactive to help our Members who faced financial challenges caused by the pandemic disruption. We offered a significant volume of loan deferral arrangements to individuals and businesses and provided a range of other solutions including Government sponsored programs. As we reached the close of 2020, the loan deferral arrangements we had made have essentially all reverted to normal repayment terms. We are immensely grateful to see the progressing recovery for the Members we helped along the way and for the economy at large.
Our strong financial results and significant progress on key strategic initiatives means DUCA is very well positioned to adapt and thrive as the pandemic completes its cycle and the new normal for our Members, our Communities and the Marketplace reveals itself.
The lessons DUCA has learned through the COVID-19 pandemic, of resilience, ingenuity, adaptability and resourcefulness will serve us well as we look forward to the horizon. During the pandemic our Business Resiliency Plan and Procedures were put to the test and improved in real time. Should new developments arise with the pandemic, DUCA will be ready to respond quickly and effectively ensuring we protect health and safety, continue to provide essential services, progress on our strategic direction and fulfill our mighty purpose of helping People and Business do more, be more and achieve more!
DUCA is thinking forward and preparing itself for the new normal. We expect there will be lasting changes in needs, perceptions and behaviours among Members, consumers, Communities and businesses. This, coupled with an accelerating pace of technological change, are trends we are focusing on as we look to the future.
We are progressing our digital transformation journey with earnest so that we achieve our goal of becoming a high-touch and high-tech Credit Union to create the best possible positive-impact human interaction, delivering help and care with your best interest at heart at key moments of truth. We are sharpening our listening, acting and innovation skills and practices so that we better understand and anticipate your needs and we develop and adapt solutions to meet them, and we continue to build a culture that reflects our values so that a great Employee Experience is translated into a great Member Experience.
DUCA Impact Lab
COVID-19 had far-reaching financial ramifications for individuals, families, and businesses in our Communities throughout 2020. In the same way that DUCA actively worked with Members to help alleviate financial stress due to COVID-19, the DUCA Impact Lab worked with its partners and Community stakeholders to help assist those who were unable to benefit from the assistance of their financial institution.
The DUCA Impact Lab saw a particular need for our Escalator Loan Pilot, an impact financing tool aimed at helping those individuals who are in trouble with high cost debt such as payday loans. In addition to financing this support, the DUCA Impact Lab helped launch a Personal Protection Equipment (PPE) supply chain for Community organizations unable to access PPE through other means. As expected, as the crisis moved along, we saw an emerging need for more of DUCA Impact Lab's services, a trend we expect to continue in 2021. Feedback from our community partners tells us that the DUCA Impact Lab is uniquely positioned to assist in alleviating some of the financial strain of COVID-19 and that its work is more impactful and important than ever. We are exploring opportunities to expand the scale of our pilots through partnerships with funding partners that have a shared interest. The Impact Lab is a unique way DUCA and its Members can assist even more individuals and companies to weather the current situation. We Look forward to sharing updates as they become available.
In 2020, the DUCA Impact Lab was uniquely positioned to assist in alleviating some of the pandemic's financial strain making our work more impactful and important than ever. As businesses and the Provincial economy re-opens, the DUCA Impact Lab will be there to continue to help the underbanked and small businesses recover.